REFILLING YOUR WELL
Join the Self-Care Revolution!
December 26-30, 2018
At: The Kripalu Center for Yoga and Health, Stockbridge, MA

Self-Care.....You can not pour from an empty cup, you must fill your cup first...


Heal your soul and renew your whole being.
Come refill your well with nurturing activities that ease your stress, increase your joy, and replenish your soul to create sustaining life-long balance.

Give yourself or someone you love the precious gift of deep renewal.
Join us in feeling fully alive and vibrant!

"I am so grateful to Priti for the generosity with which she shares her love, wisdom and practical knowledge of sacred self care. Priti's workshop allowed me to re-connect with my higher self in a profound way."

"The people that are attracted to this workshop are amazing and Priti offers an accessible yet serious approach to self care while getting to the root of any issues you may be experiencing." The tools you leave with, you will have forever."

---
THE SACRED ART OF SELF-CARE
January 18-22, 2019
At: Sivananda Ashram Yoga Retreat in the Bahamas
Yep...it's better in the Bahamas!!

Take a vacation that will soothe your soul and cultivate lasting lifetime changes!

Join the Self-Care Revolution and learn unique and profound self-care practices to integrate into your daily life.
All while you experience authentic Ashram living right on the ocean!

Space is uber-limited. Sign up now.

---
RELEASE AND LET GO:
The Deep Rest of Yoga Nidra:
Spring 2019 7 - 9 pm
At: Upper West Side Yoga Studio, NYC


Feeling any stress? Overwhelmed? Need to unwind?
Come relax your nervous system in a profound and healing way. The ancient science of Yoga Nidra offers an opportunity to release long held emotional and physical tension to promote deep rest on a cellular level.
Bring a pillow, dress cozy, lie down and be prepared to unwind.
---
CALMING THE NERVOUS SYSTEM. Tools for Creating Balance and Peace of Mind.
Free intro lecture: May 9, 2018 - 6:00 PM

3-Week Series
May 16, 23, 30 - 6:00-7:45 PM
At: The New York Open Center, NYC
This workshop provides an engaging and practical understanding of the physiology of stress and how it affects the nervous system with realistic and innovative tools to counteract the stress response to increase physical and psychological well being.
"
Priti- I just wanted to compliment you on the fantastic stress mgmt class yesterday in Fairfield. 3 hours well spent. It was transformational for both me and my sister who also attended. We both walked out of the class feeling like we were on "cloud 9". You have a real gift. Thank you!1
Ed Brinsko

---
SIT, BREATHE, WITNESS:
The Art of Meditation
May 4, 2018, 7 - 9 pm
At: Upper West Side Yoga Studio, NYC
Experience various meditation techniques and find the one the resonates with you!. Come, let's take the stigma out of meditation and you will find
that being in charge of our attention is not as hard or as complicated as we have made it -- it is our natural state of being and it waits for us.
ALL LEVELS are welcome – cushions and chairs are available for your comfort!
---
A MAGICAL MYSTERY TOUR OF YOGA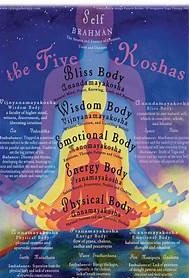 THROUGH THE KOSHAS

May 12, 1:30-4:30
At: The Yoga Studio at Club Fit, Briarcliff Manor, NY
Kosha System provides practical yet profound tools to create a multidimensional experience and a map for students to find their way to the soul of their practice.
In this holistic exploration of yoga, you will be lead through the five layers that awaken our whole being: Anamaya (physical body), Pranayama (Prana, breath, and energy body), Manomaya (mind and emotional body), Vijnanamaya (witness body), and Ananadamaya (the bliss body).
You will leave with an understanding that will enrich your self-discovery, deepen your yoga practice, and broaden your teaching skills.
---
LET'S GO BEYOND CHAKRA YOGA!

Upper West Side, NYC
Date and Time TBD


FEELING STUCK AND STAGNANT?

COME UNLEASH YOUR FULLEST VIBRATIONAL POTENTIAL!

Along with ancient Bij Mantras, mudras, potent affirmations and simple yoga postures we will expand the energetic vibration by infusing pure Essential Oils that are specifically designed to ignite and unlock each energy center!

Come learn how sacred plant medicine can enhance your life and your yoga practice.

This experience will be very powerful.

OPEN TO ALL LEVELS! (some yoga experience required.)

Contact: PritiYoga1@gmail.com to register

Space is limited RSVP Today

---
PRANOTTHAN YOGA TEACHER TRAINING
200-hour Yoga Alliance Certification Program with Priti Robyn Ross and Special Guests
Are you thinking about becoming a yoga teacher or simply wanting to further your studies?
Our intensive program is designed to deepen and clarify your experience of the ancient science of yoga while you train to become a confident, skillful, and compassionate teacher. Rooted in ancient traditional philosophy and practices, the Pranotthan Yoga School offers a journey of transformation and self-awakening.
Join Priti and other guest teachers in the Kripalu tradition with over 30 years of yoga teaching making this a incomparable YTT experience.

"Priti's warm, loving soul brightened every day of my experience. With her encouragement, I found the strength and self - acceptance I needed to believe in my abilities as a yoga teacher. - Loraine O.


CONTACT PRITI FOR UPCOMING DATES.

---
"Workplace Wellness"

Corporate wellness seminars adapted for the culture and needs of your corporation.

For your employees - Click to learn more

---